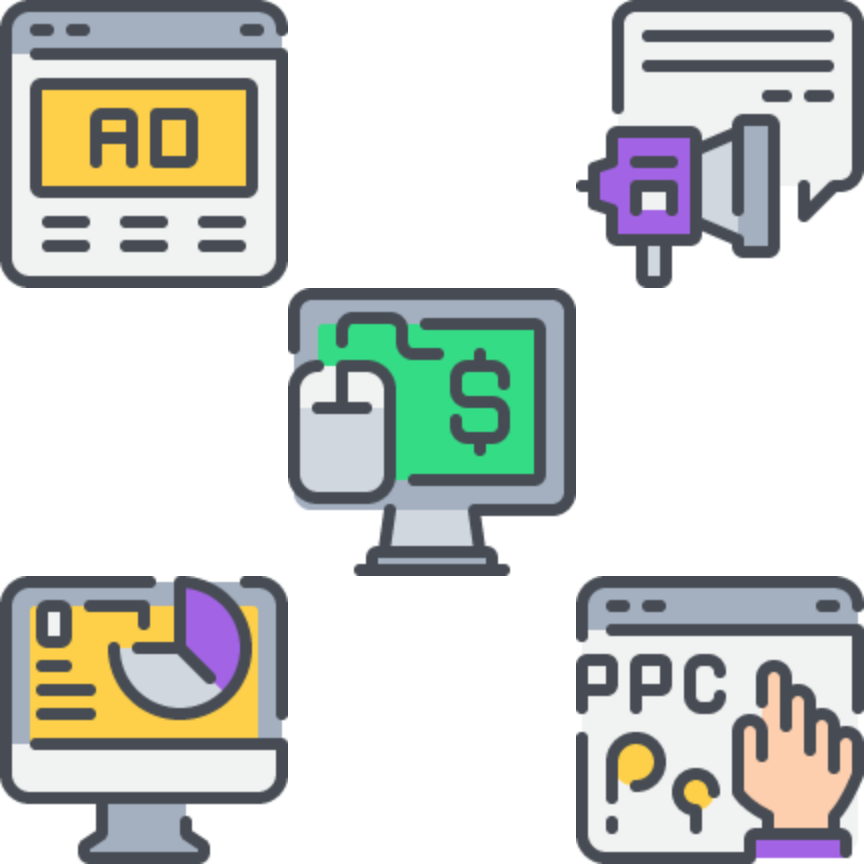 What is paid advertising?
From a consumer's point of view you're probably tired of seeing ads everywhere but allow us to change your mind as a business owner.
Paid marketing is when you pay for your leads, or for your target audience to view your adverts. The largest platforms for this include Facebook Ads, Google Ads, YouTube Ads, and Linkedin Ads.
In some cases you might pay for your adverts to appear in people's news feeds, this is known as cost-per-impression. In other cases, you'll pay only when someone clicks your ad, also known as cost-per-click (CPC).
On this page, we'll explore the different areas of paid marketing.