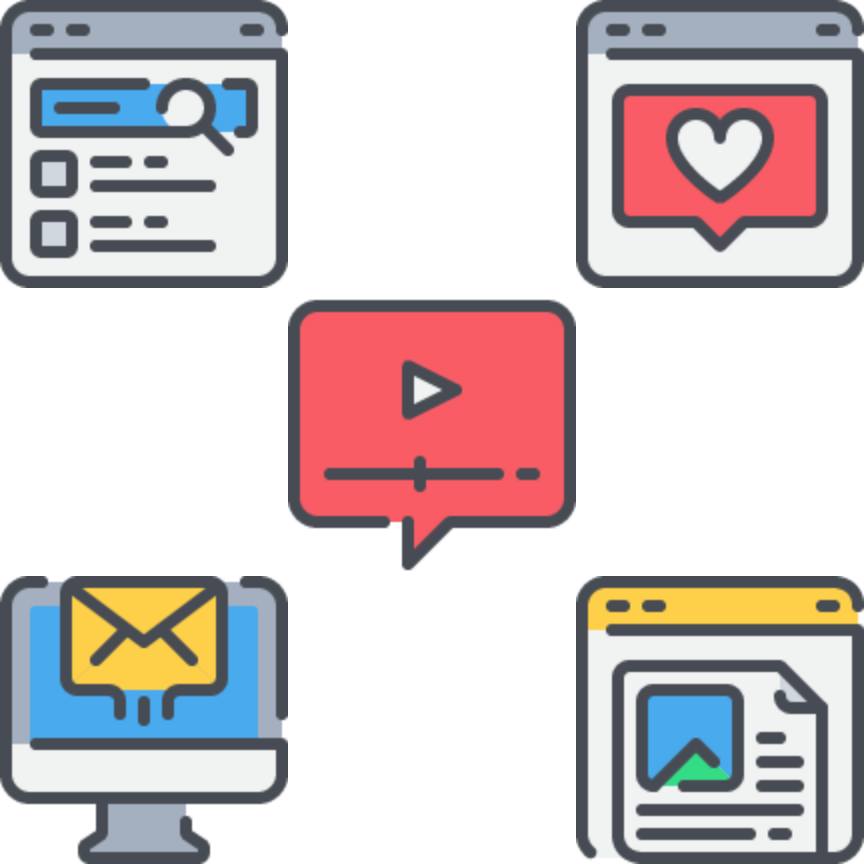 What is inbound marketing?
Inbound marketing is a long-term marketing strategy that focuses on creating educational content for potential prospects to consume before they reach your sales team. This comes with huge benefits which you will read below in a moment.
This type of marketing, to us, is a philosophy. By applying our inbound knowledge your social media channels will be filled with consistent posts, your email marketing will nurture prospects to paying customers, and you'll finally have the growing YouTube channel you always planned on building.